PROTAC Degradation Technology Development
After 20 years of research, PROTAC (proteolysis targeting chimera) has proven itself to be a powerful tool for targeted protein degradation (TPD). BOC Sciences is a leading CRO in the pharmaceutical industry, and our one-stop PROTAC service platform covers every aspect of PROTAC research. In recent years, we have focused on developing PROTAC technology to support the development of small molecule targeting drugs and better assist our clients' new drug research. BOC Sciences is capable of designing, synthesizing and optimizing PROTAC molecules, establishing analytical methods and performing biological evaluations according to different requirements of our clients.

Introduction
PROTAC is a bifunctional molecule that degrades target protein through the ubiquitin-proteasome system (UPS) for disease-related target protein degradation. PROTAC promotes protein ubiquitination through ATP-dependent enzymatic reaction, and this process involves three enzymes: E1, E2, and E3.
PROTAC consists of a ligand for the E3 ligase, a ligand for the target protein, and a linker that connects the two components. Thus, compared to conventional small molecule inhibitors, PROTAC molecules have relatively larger fractions. However, in combination with a catalytic action mechanism, PROTACs can maintain sufficient intracellular concentrations and lead to protein degradation successfully. Although the exact mechanism of cellular uptake is not fully understood, PROTACs have demonstrated passive cellular permeation in different cell types.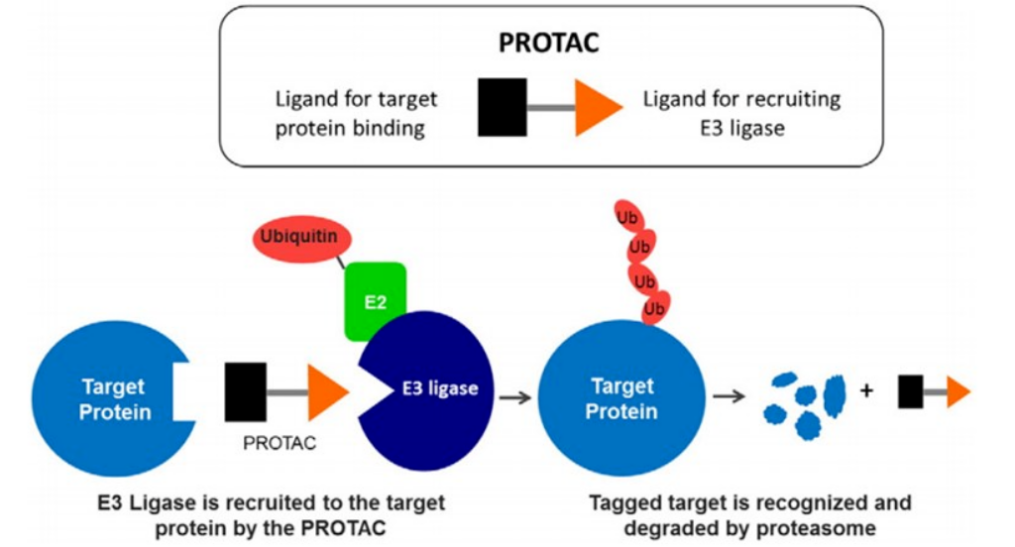 Fig 1. PROTAC technology (Neklesa, 2017)
Our Services for PROTAC Development
We provide comprehensive PROTAC degradation technology development services, including but not limited to:
E3 Ligases-based PROTAC Technology
E3 ligase is the most critical component in the proteasome-mediated degradation process. To date, more than 600 E3 ligases have been developed, but PROTACs utilize only a few. PROTACs are classified according to the E3 ligase, and the most used E3 ligase include von Hippel-Lindau (VHL), cereblon (CRBN), cellular inhibitor of apoptosis protein 1 (cIAP1), mouse double minute 2 homolog (MDM2), etc.
The VHL-based PROTAC was originally created by replacing the HIF1-α derivative peptide with a small molecule containing a hydroxyproline fraction. VHL-based PROTACs effectively degrade proteins such as the HaloTag fusion protein, BCR-ABL, BRD4, TBK1, tyrosine kinases, TRIM24, etc.
CRBN-based PROTACs have received more and more attention and are extensively explored due to their promising therapeutic effects on cancer, cardiovascular diseases, immune diseases, neurodegenerative diseases, and viral infections.
PROTAC composed of the bestatin (MeBS), which selectively binds to the BIR3 structural domain of cIAP1 and promotes ubiquitination, has been reported as the cIAP1-based PROTAC. cIAP1-based PROTAC can successfully induce the degradation of target proteins CRABP-1 and CRABP-2.
PROTAC molecules composed of MDM2 ligands have been reported to enter cells and recruit MDM2 for target proteins degradation, such as BRD4.
Our Advantages
Multiple PROTAC technologies to meet different customer needs
Advanced technology and experienced scientific team
Highly reliable and reproducible result
Data analysis, detailed report with results and discussion
Quality one-stop service
Short turn-around time and competitive price
Project Workflow

References
Neklesa, T.K., Winkler, J.D. and Crews, C.M., Targeted Protein Degradation by PROTACs, Pharmacol. Ther., 2017, 174, 138-144.
Konstantinidou, M., PROTACs-a game-changing technology, Expert Opin Drug Discov., 2019 Dec, 14(12): 1255-1268.
* PROTAC® is a registered trademark of Arvinas Operations, Inc., and is used under license.